Hello and welcome to TattooMoisturiser.co.uk!
Curious about the team behind this website, eh? Well, I hope we don't fall short of your expectations.
So, first things first. 
My name's Simon Ashley – I'm the founder and I'm a BIG tattoo fan. 
I used to dream about being a professional tattooist working with the best artists in the best tattoo studio in London. I'd be so good, clients will be queuing up and booking their appointment months in advance (I know how that sounds, but hey, it's my dream, alright?)!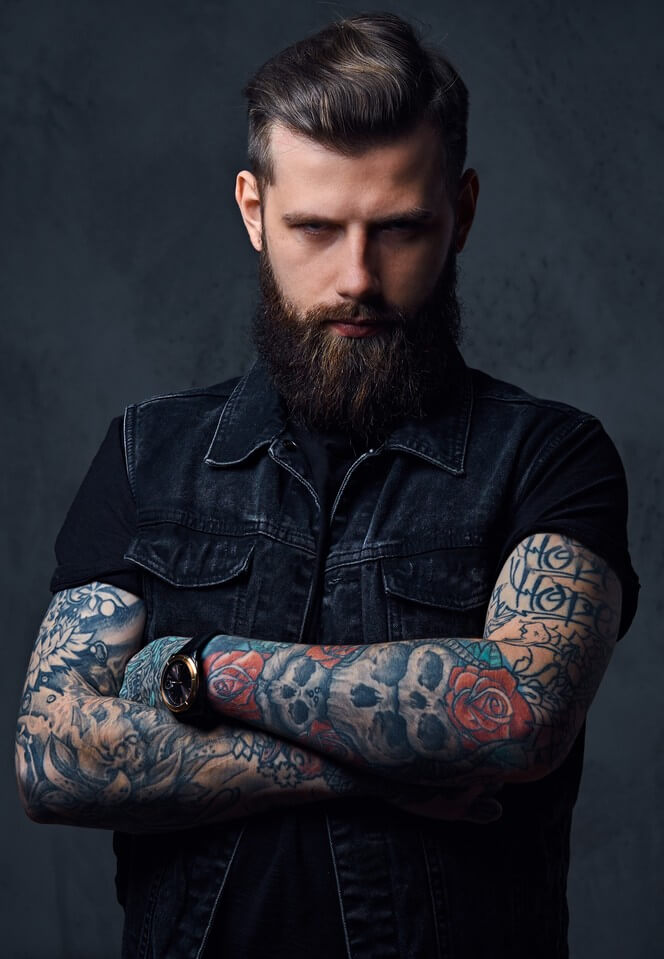 So, that's me on the picture. The tattoos make me look tough, but really, I'm a big softie inside. Just ask my nieces and nephews – I'm their favourite uncle!
But as it turned out, fate had a different plan for me. Somehow, I ended up being a writer and a website developer.
Why did I build this website? 
I wanted to create something that will unite my passion (tattooing and skin art) and my job (writing and coding). The result? TattooMoisturiser.co.uk!
So, back when I first got my tattoo at 18 (can't get tattooed if you're a minor in the UK), I was a bit irresponsible. I mean, I followed the initial aftercare instructions for the first few weeks. But after my tattoo healed, I just let it be – no creams, no lotions, no moisturisers. Within a year, my tattoo looked ugly and faded. 
I was young and uninformed. I didn't know that applying moisturising lotion daily was the best way to take care of my tattoo!
I've obviously gotten more than a few tattoos since then. But that first experience left such a bad taste in my mouth, it still haunts me to this day. 
This is the reason why I decided to create this tattoo-dedicated blog – to educate and inform people in the tattoo community and those who are thinking of becoming part of it. 
You said you worked with a team?
Yes, of course, there's an entire team behind this content-driven website. We've got writers, researchers, marketers, and developers all working behind the scenes to deliver tattoo articles to the world!
That said, here are links to some of our top-performing articles. Check them out!
If you want us to write a tattoo-related article we haven't covered yet, send us a message here. We're always looking for fresh ideas, so we'd greatly appreciate your input!